Who really knows the answer to this question? Certainly not the experts that had us all believe we were heading off a cliff and into recession in March of 2020. As we were all battening down the hatches and stripping our companies of many overheads, we were surprised to see the land sales market slowly heading north. The experts had us all so convinced otherwise.
Many positives came from the doomsayers' comments. For us, we reduced overheads by getting rid of our office in St Kilda Road, and we all then commenced working from home (which will now be permanent) apart from a small, more affordable office presence in Collins Street. Our staff became more productive (a big surprise to me), and the management team got back on the tools and became more proactive in working onsite more often with our sales team, which no doubt increased sales. We reduced all unnecessary costs that we had convinced ourselves we needed previously, creating better profits and strengthening the company.
This week I read an article by a self-proclaimed expert explaining how changes to lending criteria will slow the land market and how we will see prices moving downward. Why state this when nothing can be gained but a negative reaction and put doubt into buyers' minds? Who knows what will happen, especially when we consider what the real experts thought last year. Why talk down our buoyant market right now when we are all enjoying good times? Let's make the most of it whilst it is there and get as much stock to the market as possible, allowing our vendors to capitalize on this current opportunity and net them the best result in the process.
While I am not going to state I am an authority of any sort, I can say I have been actively involved in land sales for more than 40 years, that by no means suggests I am an expert, but I can say our sales enquiries are running at levels five times higher than pre-Covid. This indicates that the underlying demand which is driving the current boom is healthy. Even if we say the tightening of lending policies will wipe out half the current enquiry rate, we'd still maintain a stronger enquiry rate than we have had for many, many years. Certainly, sufficient enough to see prices continue to increase, however most likely not as quickly. We also need to consider that the investors we see purchasing in greenfield estates are doing so with far more equity at their disposal because of the price growth they have experienced in their homes over the past 18 months.
Let's enjoy the booming market and keep promoting our industry with a level of positivity. Let's not do as the media do so well and convince the market otherwise.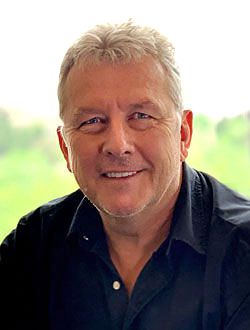 Bob Hand
Executive Director