Wallan has seen a remarkable
surge in land sales for investors
and first home buyers recently.
Throughout the land sales boom we have experienced over the past few years, Wallan has been relatively quiet, with the majority of land sales being made through investment marketing groups.
More recently Latitude Real Estate have experienced a surge in land sales to the retail sector. We believe this is due to the ever increasing prices closer to Melbourne. Areas such as Craigieburn and Donnybrook have now outpriced the budget of many homebuyers, making Wallan a very attractive alternative. Wallan is not much further down the Hume Highway but already has the infrastructure that these newer suburbs can only boast in the future.
For developers who have not considered Wallan because of potential sales rates, it may well be worthwhile reconsidering.
For those seeking a new address to call home in the Northern suburbs, it is well worth while taking the drive down the highway and see how much more you can get for your dollar, plus every local amenity conceivable.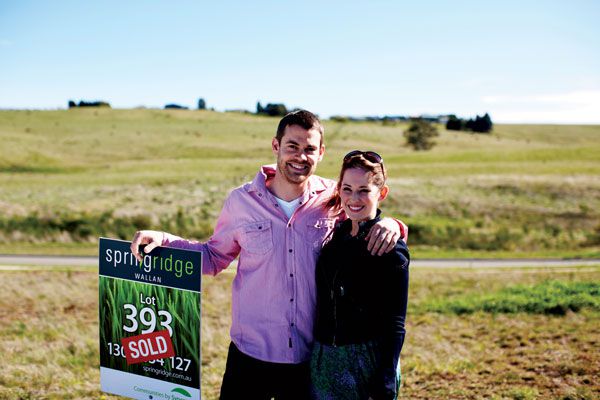 Latitude are currently marketing the cream of the crop, Springridge Estate which is located on the corner of Northern Highway and Springridge Boulevard, Wallan.
Visit the website for further details.