Our boutique approach was and remains the best approach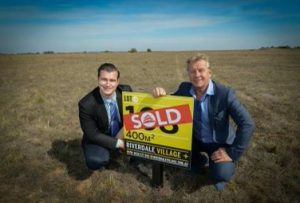 We made it! When my son James and I set out to build a boutique land sales business back in September 2011, we thought it would be easy given I had been in the industry most of my working life, except for a few years break to develop my own properties. In those years, more companies had entered the land sales space and it was getting a little crowded. Our boutique approach was and remains the best approach, but it was difficult initially to secure developments to market, and the ones we got were problematic and not exactly easy. Also, our internal systems were not adequate, and it took us a few years to catch our competitors, and I am convinced today, we have passed them. The first five years were tough, and it often felt as if we wouldn't survive – but giving up is not in our nature, so we pushed on and persisted. This persistence paid off; we turned a couple of the tough early projects into the best in their areas and were appointed to several other quality projects.
We now have seven active projects, and while we are focused on growth, we are satisfied with the fact that remaining boutique makes the business proactive to the needs of our clients. More importantly, it allows James and I to be actively involved in all aspects of the sales and marketing of each project. We can both still be found on weekends working side by side with our staff selling.
Many ask me what it is like working with my son, they ask in a way that suggests they could not work with their kids. Working with James over the past ten years has been one of the highlights of my life, and I would say, one of my greatest achievements. I love every day working with him and wouldn't have it any other way. Because of his age, understanding of technology and his different approach to various aspects of our business, he compliments my skills perfectly, and his work ethic is to be admired.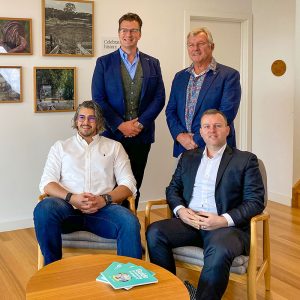 To ensure that the business survives for many years into the future, we were delighted in June 2020 to introduce two new partners to the business; George Papadopoullos and Adam Dobie. They have broadened our skillset, and both share the same passion as James and I in being part of the developer's journey on every project, ensuring the personal approach will live on forever in our organization.
If you have a land project or medium density development of any size and haven't yet appointed a sales company, then perhaps you should reach out to us for a chat.
I must finish this story with a thank you to each staff member who has shared in our 10-year journey and contributed in any way. There are several of our team members who have been with us almost all the way. Thank you, and we look forward to the next 10 with great confidence.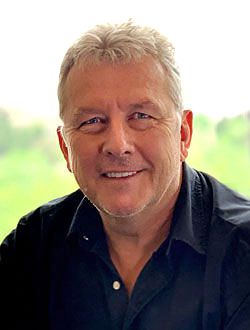 Bob Hand
Executive Director