This is a message that many landowners should have been informed about some years back as a new breed of greedy real estate agents moved into development sales space in our industry.
These unscrupulous real estate agents were on a get rich quick journey and had no level of respect for the landowner or their unsuspecting buyers who may now have lost millions.
These real estate agents lead many landowners to believe their development sites were worth more than they were, then back it up with a contract and a deposit for the over-quoted amount. The buyers were all unskilled land speculators or new development companies from overseas, who clearly believed what the agent was telling them and, as a result, have been convinced they were buying a bargain. We believe many of these buyers have been told they would only need to worry about paying the deposit because the agent informed them that they would flick the property on at a higher price prior to settlement. For some, this worked, but for many others, these buyers are now in severe trouble. Having bought on terms and paying at least the initial 10% deposit and in many instances, they have made further payments. Most of these properties are not worth what they originally paid, and many will end up receiving a rescission notice and losing the money they have paid.
The original landowner will find themselves with their properties back and in many instances will need to come to grips with the fact that their land is not worth what these agents originally sold it as.
In the meantime, many of our industry's prominent professional development companies have been locked out of the market. They have now returned in droves and looking for opportunities to secure development sites at a fair price. This may take a little longer whilst we wait for the last of the speculators to run their race on their terms contract. To those that have purchased and have had trouble selling I strongly suggest you forget about making a profit (that just doesn't exist) and work on hopefully preserving or attempting to recover the deposits you have paid. You have been sadly misled as there was most likely never a profit in the deal for you.
For the landowners, I suggest you rescind the contract at the first opportunity you get and don't hang on to the dream price that your property may never have been worth. These landowners were only human and wanted to believe the nonsense high price they were told from the real estate agents.
At Latitude Real Estate, we are currently working with a few of these buyers and feel their pain; these unfortunate people wanted to believe there was quick money to be made. In addition, we are also starting to reach out to the original landowners who will soon be realising that their property transaction will not be settling. There are no winners in all of this; our best hope is that the authorities step in and stamp out any of this poor behaviour in the future and bring land development sales area back to a level of normality.
There are a number of very professional and reputable real estate companies working in the land development sales area. I am sure each of these groups will have been experiencing the frustrations that we have. Let's hope it is now over so landowners and developers alike, will shut these real estate companies out of their homes and offices and not allow them to continue to operate.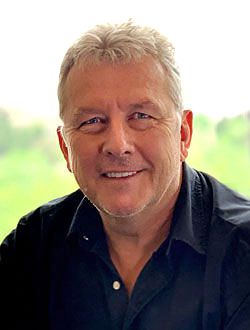 Bob Hand
Managing Director