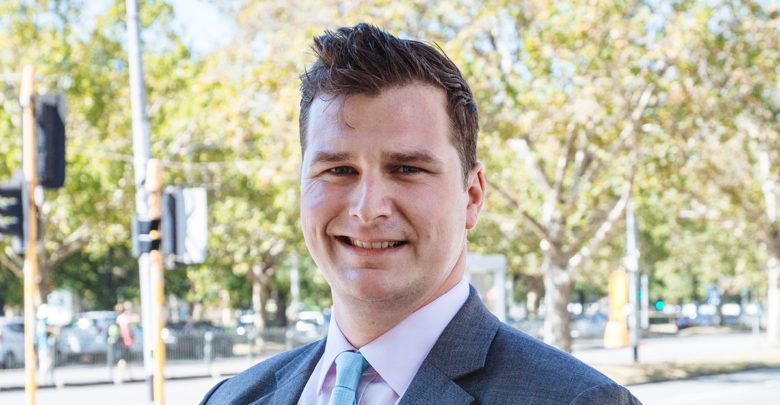 It takes incredible vision to sell the dream of stately homes and high-spec apartments while standing in a field amidst grazing cows, but for James Hand of Latitude Real Estate in Victoria it's a success story based on knowledge, innovation and, above all, respect for clientele. Here James explains to Elite Agent how his innovative development firm includes both the values of his family heritage and smart use of technology for future growth.
Their ethos of transparency and respect sees Latitude complete over 120 land sales each month,The notching up $142 million-worth of property sales in the last quarter alone. They are renowned as one of the most successful real estate agencies in the 'off the dirt' arena, with an identity entrenched in a century of real estate experience and a clear focus on the path ahead.
A STRONG PAST
As a boutique, specialised project marketing and sales business, Latitude draws on the credentials of two dynasties in the real estate realm – the Hand and Simonds families. Together, they span three generations and boast over 100 years' experience in real estate development, land marketing and building residential homes.
James explains that his father Bob previously owned Oliver Hume Real Estate, the largest privately owned real estate company in the country, before starting Villawood properties and then Latitude in 2011. They were joined in 2014 by father-and-son duo Mark and Rhett Simonds of Simonds Homes, who took out a half share in the business.
Since its inception only seven years ago, Latitude has gone from strength to strength. The company handles every step of the development process – from sourcing undeveloped land right through to securing the right developer, creating the marketing strategy and then handing over the keys to clients at completion.
They describe themselves as a "boutique operation with a personal approach that enables each and every one of the four directors to maintain a 'hands-on' role in the business".
James' position involves running the day-to-day operations of the project marketing component, and he explains that it was natural to follow in his father's real estate footsteps. "I was always going to do this. I just loved what Bob did and would spend my Saturdays out on sites watching how he did it.
James brings a visionary approach to the Latitude table, utilising technology to complement the company's commitment to customer service.
A CLEAR PROCESS
While Bob takes care of acquiring broadacre land, James manages project marketing, with the core ethos of transparency and respect for clientele.
Latitude currently handles eight projects and will take on another two to three early this year. While the company often bids for project marketing work with developers, sourcing untouched broadacre land also allows Latitude to
'feed their own machine'.
"We have particular relationships where, if we find a broadacre paddock for the developer, we'll make a handshake deal that we'll get it back at the other end."
Then the challenge lies in creating the vision to sell the land. "If a developer comes to us with 1,000 lots for potential subdivision, we usually go away and have a think about what's driving that market and hit the ground with a presentation of how we're going to do it."
This involves a comprehensive understanding of all aspects of the project. An in-house graphic designer prepares the marketing submissions, with final submissions presented in book form.
Should a submission prove successful, the team gets to work on selling the project, and it's a targeted strategy relying on detailed reporting.
"We set sales targets and work backwards. So long as we're tracking to hit the target, we're sitting sweet. If we're not tracking to hit a target then we sit down and think about what needs to be done."
James notes they "report on everything" to ensure they're hitting the mark in the most effective manner.
Each project has competitor, inquiry and quarterly reports that gauge every element of the selling process. There's a particular focus on where sales leads come from to ensure the marketing dollar is spent in the right place.
"Is it the newspaper, Google or realestate. com.au? We target what works in a heavier manner. Some areas are more online focused for sectors like first-home buyers. We can hit a lot of first-home buyers on Facebook in particular areas. In other regions that doesn't work."
When it comes to Facebook, James says it's a tool that allows them to "get seriously close" to their clientele due to the extensive data the social media giant has at hand. Meanwhile, it's not the only technology that Latitude leverages for sales.
A TRANSPARENT ETHOS
James attributes Latitude's ongoing success to the transparent and respectful way they treat their customers. "We have strong respect for our clientele. This is driven into our sales agents from the top – so much so that we have designed release strategies that are very transparent and keep the client in control of their purchase."
While other agencies use systems like ballots for land release events, Latitude is embracing technology. One of their pioneering initiatives involved using online ticketing platform Eventbrite rather than having people on site, in competition to secure a parcel of land.
"Too many times I see other agencies making people sleep in their cars or go into a ballot. To me, this is disrespectful to the people we should be looking after most."
Online ticketing allows Latitude's clients to secure their land in the comfort of their own home. Clients then come into the Latitude office at a later date to sign a contract of sale. "It's no fuss. They're in and out within half an hour and it's done on their terms."
The system has worked so well that others in the industry have followed suit, while James has plans to better utilise online resources in the future. "We are now developing our own exclusive system with additional features on our own website."
Latitude is also actively researching online purchasing for land. "Allowing a person to purchase a property online would be a fantastic achievement for our industry. This would give our clients complete control to purchase a property in their own time, not being hassled by a real estate agent, and working around their schedule."
It's all part of a selling process that keeps the customer needs front of mind.
"We forget as an industry that half a million dollars is a lot of money that someone is about to trust us with. At Latitude, we ensure they know everything about what they're buying.
"Our clients are building their dream home. We need to make sure that dream sits in their mind whilst we do everything to get that land ready for them to build on. It's about the story and the experience without the physical product."
AN EYE TO THE FUTURE
With 2018 well under way, James says he's excited about the year ahead.
"Our business is made up of young, energetic and innovative people. We have a clear direction into the future, and embracing technology is a huge part of this. In 2018 we will continue to build on everything we have done to date, getting bigger, better and faster.
"At the end of the day, I would like to think that our clients continue having a better experience with us. For me, the end goal is that this then filters on to developers and they think, 'Well, you know what? We can't afford not to sell with Latitude' – because we are sitting at the forefront of the customer experience, we're responsive to the market, we're agile and we're quick."
WORDS: CASSANDRA CHARLESWORTH
Elite Agent Mag 5/4/2018