There is so much talk of the market slowing, but enquiries remain strong around the outer fringe of Melbourne.
Four weeks ago Latitude commenced a digital and social media campaign for a new project in Lara called Austin. In the four weeks there have been more than 400 enquiries, this demonstrates the depth of the market when it comes to affordable living options.
We hear quite a few people in the industry saying sales rates have dropped in the past couple of months, yes this is true in some areas, but this has been caused by developers and sales agents pushing prices month to month and exceeding what was affordable for the mass market they were initially appealing to months ago.
The other factor that has affected the market recently is the number of investors or speculators that entered the market a few years back. They purchased a lot of land with minimum deposits, most with no capacity to settle. These lots are now appearing on multiple online sale sites for lower prices than developers are currently trying to sell their lots for.
In time, these lots will sell and hopefully, the developer will address their sales teams to avoid selling to these people. At Latitude, we had discussed the dangers of these people buying in our projects years back and we were actively looking for speculators so we could refuse the sale. Some projects now have a serious issue ahead of them, they now need to compete with their own stock and hope these nominators can settle. Some projects are seriously affected, and the salespeople have caused the problem through weak selling and greed.
Hopefully, we will get back to the stage where the industry can again boast having good, professional salespeople.
There is no need for panic, the underlying market conditions appear strong, whilst the phone keeps ringing there is still a good time ahead.
Bob Hand
Managing Director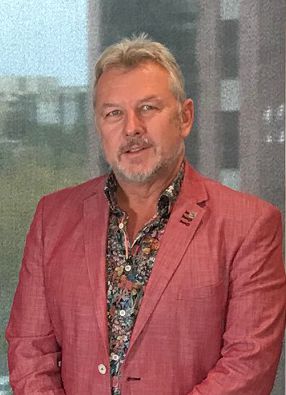 Bob Hand
Managing Director