Sales have recommenced, whilst not brilliant it is clear there is a marked improvement since the election.
The confidence may be returning but it is important now that developers have the correct stock to satisfy those returning to buy. Even during the last couple of quiet months, there has been demand for smaller more affordable lots.
When the market slowed, many developers didn't have the mix of land product sizes and got caught with larger lots of 400 square metres and above and these proved to be unsalable unless of course huge rebates were introduced. We saw this on several projects, but these projects could now be greatly affected when it comes time for settlement of earlier releases because the valuations simply won't stack. Valuers will need to take these rebates into consideration.
We strongly believe the first buyers to re-enter the market will be the investor, followed by first home buyers in January of next year when the Federal Government plan to commence their new assistance for first time home buyers. The investment buyers will be seeking smaller more affordable products. Townhouses will also prove to be popular with the investor, especially if 10/90 contracts can be utilised. Gone are the days of using expensive sales channels who want ridiculously high commissions. Again, these high commissions will have an impact on the valuations and developers will find themselves with issues when it comes time for settlements down the track.
Latitude is launching a new approach to investment selling in late June at standard rates of commission to meet this market demand. We have designed a unique affordable method of creating leads. We will be seeking affordable stock in locations we are not currently selling in, so if you have suitable land or townhouse products around Melbourne, we would be keen to discuss our new program with you.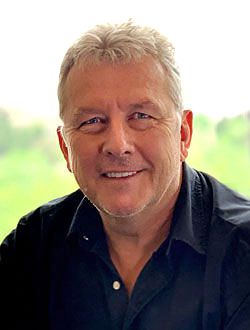 Bob Hand
Managing Director