With the Federal Election now behind us we should start to see an improvement in sales across metropolitan Melbourne, but we shouldn't get ahead of ourselves.
We are not going to see the boom from this time last year return anytime soon. What we should see is a slight improvement as those that have been sitting back trying to read the bottom of the market realize that it isn't dropping further, and we have levelled out. Slowly the real buyers will return.
What we saw last year was an artificial market, fuelled by speculators who didn't have the capacity to settle their lot and were hopeful they could just flick them on. Most of these lots are still being offered on Gumtree, but it has been good to see a number of the lots appearing on Gumtree have actually settled so perhaps the number of defaults won't be as high as some were expecting. A number of these sales did see good capital growth which provided the speculators with some solid equity enabling them to either sell in time or use the equity to get a loan to settle.
With migration rates remaining high and the lack of new sales over the past several months we will be heading for increasing rents and therefore the return of the investor to the market is very likely. We are experiencing this with strong sales of townhouse product across the projects we are marketing. Latitude is also about to announce a major initiative to attract investors into the market, more information on this will be available soon.
The market will be further enhanced by the recently announced plan of the Governments to introduce the First Home Loan Deposit Scheme. This is expected to commence in January of 2020. The smart first home buyers who are in a position to buy prior to this should do so to avoid price increases of suitable affordable land. There is no doubt the first homebuyers will be out in force come the 1st January next year if the Government do introduce this very clever scheme.
We still have steady enquiries across all projects which remains a good indicator that our market is ready to commence buying again.
We at Latitude limit the number of projects we market and sell; at present we are seeking 2 more major developments. If you have a new development or simply think you are not getting the attention you deserve from your marketing agent, please contact us.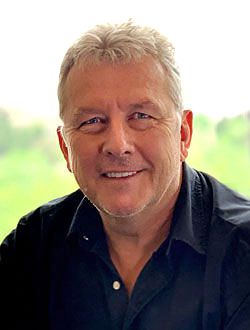 Bob Hand
Managing Director